Ziosk and Abuelo's Mexican Restaurants Announce Nationwide Roll-Out of Tabletop Tablets
New Ziosk(R) Tablets Improve Engagement, Quality and Speed of Service by Providing Digital Ordering, Entertainment and Self-Service Payment for Guests
(September 04, 2014)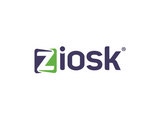 DALLAS, TX -- (Marketwired) -- 09/04/14 -- Ziosk, maker of the world's first ordering, entertainment and pay-at-the table tablet, and Abuelo's Mexican Restaurants, today announced its partnership to bring Ziosk® tabletop tablets to all 40 Abuelo's restaurant locations nationwide. The rollout is expected to be completed by the end of the year.
With the primary purpose of enhancing the guest experience, the Ziosk® 7-inch tablet is conveniently displayed on each restaurant table, giving Abuelo's guests the ability to interactively peruse menu items and specials as well as order beverages and desserts whenever the craving strikes. The Ziosk® tablet will also be available in the bar and on select restaurant patio tables, offering Abuelo's full bar and patio menus for convenient ordering. Guests can play interactive games together on the Ziosk® tablet, including zTrivia™, its proprietary trivia program updated bi-weekly with timely news and events designed to bring family and friends together as they share a meal. Additionally, guests can interact with friends via social media, pay their check right at the table whenever they choose, and share real-time feedback on their dining experience.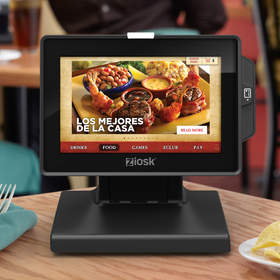 "We are pleased to share news of our partnership with Abuelo's and to bring the convenience and entertainment that the Ziosk platform offers to their guests across the country," said Austen Mulinder, CEO of Ziosk. "After a successful testing period, we are pleased to move forward with this installation and expect to have our Ziosk tablets on more than 2,300 Abuelo's tables across the country by the end of the year."
Robert Lin, President of Abuelo's Mexican Restaurants added, "Our new Ziosk tablets complement the colorful, quality dining experience we've created at Abuelo's, by allowing our servers to spend more time in the front of the house interacting with our guests. We are excited to be one of the first restaurant brands to deliver this innovative experience, and to bring Ziosk's pay at the table functionality and robust slate of offerings for loyalty, entertainment, social interaction and more right to our guests' table."
Ziosk now commands 95 percent of the installed tabletop tablet market, with more than 55,000 tablets across 46 states and more than 1,000 restaurants. The company's purpose-built tabletop tablets give guests control over their dining experience, help restaurants improve their service and profits, increase tips for servers, and offer a unique and valuable way for advertisers to reach their audiences.
For more information about Ziosk please visit www.ziosk.com.
About Ziosk
Based in Dallas, Ziosk is the creator of the first entertainment, ordering and pay-at-the-table tablet for the restaurant market. The Ziosk® technology, featuring a 7-inch tablet and encrypted credit card reader, resides on each table and enables guests to see menu items, play games, view news and entertainment, order food and beverages and 'pay on demand;' all which gives guests control over their dining experience. With its interactive capabilities, Ziosk and its footprint have created the Ziosk Media Network™, a digital media platform for partners to create engaging experiences at the point of purchase. Ziosk is revolutionizing the experience and economics of dining. For more information, please visit www.ziosk.com. Ziosk is the owner of the Ziosk®, Ziosk Media Network™ and zTrivia™ family of marks and logos.
About Abuelo's Mexican Restaurants
Since its first opening in 1989, Abuelo's has consistently been on the leading edge of Mexican cuisine, combining menu creativity, outstanding food and beverage quality, colorful plate presentations and superior service in an impressive Mexican courtyard-themed atmosphere. Abuelo's has received national accolades as the top-ranked Mexican food restaurant and as one of America's top overall restaurant chains in three consecutive biennial surveys by a leading national consumer rating magazine. Owned and operated by Food Concepts International of Lubbock, Texas, the company currently has 40 full-service restaurants located in 15 states throughout the United States and two fast casual restaurants called Abuelo's Taquerias. For more information, visit www.abuelos.com or Abuelo's Facebook page at www.facebook.com/Abuelos.
Image Available: http://www2.marketwire.com/mw/frame_mw?attachid=2669701

Liz DiTrapano
ICR for Ziosk
Email Contact
(646)277-1226


Copyright @ Marketwire
Page: 1
Related Keywords:
Pro AV,Presentors,Computers/Peripherals,Prosumer/Consumer,Input/Output,Notebook/Laptop/Tablets,Business Issues,Presentation,Events,USA,Marketwire,Entertainment,Family,
---