Top Things to Do in July After the 4th, According to SanDiego.com
(July 09, 2014)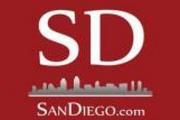 SAN DIEGO, CA -- (Marketwired) -- 07/09/14 -- Countless people flock to San Diego each year for 4th of July activities that include plenty of fireworks, good food, live shows, beach parties and more. But just because Independence Day has passed, that doesn't mean that the city doesn't still have plenty to offer in the days following July 4th as well. Instead, summertime in San Diego offers plenty of options that are perfect for everyone, no matter the budget the person is on.
Starting on July 13th, and running until August 24, La Jolla Concerts On The Sea offers live shows and music at the Ellen Browning Scripps Park. The music and parties are family friendly, while the atmosphere is still ideal for singles as well. There are also a variety of different vendors on site that provide food and drinks as well. For those that are on a budget and still looking for some fun events in San Diego after the 4th, this certainly is among the top options on the list.
For those that want to head out to the beach and catch some waves, be sure to do so at Moonlight Beach on July 12th. Moonlight Beach is home of the Switchfoot Bro-Am surf contest and concert, so travelers can expect to have a great time at one of the city's top events. The Bro-Am brings in some of the best pro surfers in the world, and plenty of musical talent and live shows as well. The best part is that all proceeds go to benefit local children's charities, so visitors will be giving back while having a great time on July 12th.
The Carlsbad Triathlon will take place on July 13th and it's a great option for those that are looking to get active during their time in San Diego. As one of the premier running events in San Diego, the track begins at Carlsbad State Beach and makes its way throughout the city. The race is limited to the first 1000 athletes, so it's recommended that athletes sign up in advance before making the trip.
San Diego offers plenty of romantic getaway options throughout the year, but the Hornblower Full Moon Dinner Cruise is one of the best choices in the month of July. During the month, visitors to San Diego will have plenty of chances to see the full moon, but nothing will be the same as it is from this boat. There is food and drinks available on board, so come ready to do a little of both. But since this is more of a romantic experience, it's recommended that the kids be left at home.
The Sun And Sea Festival is another one of those events that is great for the entire family. On July 19th, people flock to the Portwood Pier Plaza in Imperial Beach for a variety of activities and live music options. For children 12 and under, there is a sand castle building competition, but adults will also find plenty of options with food, crafts, drinks and music.
Comic-Con International is one of the biggest draws to San Diego during the month of July. For those that love comic books, video games, movies, anime and more, this is the go-to event of the month. Not only is the San Diego Convention Center packed during the convention, but there are also plenty of parties and live show options available during the night as well. The convention runs from July 24 - 27 and it's expected to have massive effects on hotel availability. For those looking to travel to San Diego during this time, they'll want to be sure to prepare in advance if they plan to visit the city during Comic-Con week.
San Diego offers plenty of options for tourists and residents throughout the entire year. But as summertime gets into full swing, July is an especially fun month. After the fireworks have settled and Independence Day weekend has passed, the city continues to offer plenty of beach activities, live shows, parties and more that are perfect for everyone.
About SanDiego.com
When it comes to finding out the most complete and current information about what is happening in and around San Diego, tourists and locals alike visit SanDiego.com. As a comprehensive travel guide to San Diego, anyone wishing to visit the area or who lives in San Diego and wants to learn the latest happenings in the city will find everything they need to know about hotels, attractions, theme-parks, restaurants, nightlife, entertainment, local events and more by checking SanDiego.com.
Media Contact
Chris Parks
Editor For SanDiego.com
editor@sandiego.com
Phone: (858) 454-5900 x10302


Copyright @ Marketwire
Page: 1
Related Keywords:
Home,Family,Adults,Children,Family,Gaming,Movies & Music,Movies by Genre,Animation,Video,Marketwire,Music,Games,Game Technology,Entertainment,Adults,Family,Children,
---