Tango Announces a Mobile Messaging First: $25 Million Global Games Fund for Developers
Company Doubles Down on Its Games Publishing Business, Hires Top Industry Talent
(July 21, 2014)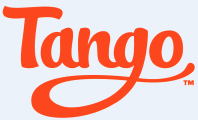 MOUNTAIN VIEW, CA -- (Marketwired) -- 07/21/14 -- Tango, a leader in mobile messaging, today announced two major initiatives that signal the company's commitment to expanding its games publishing business: a $25 million Tango Global Games Fund and the appointment of Jim Ying as its vice president of games publishing.
"No other messaging app has made a financial commitment of this magnitude," Ying said. "The Tango Global Games Fund is unique in that it gives developers an amazing opportunity to leverage a leading messaging platform, as well as take advantage of our marketing efforts to launch top-tier games."
The Tango Global Games Fund will primarily be used to support the company's newly revealed publishing strategy: Rather than limit distribution efforts to premier real estate within Tango, top-performing games will receive promotion through additional, off-platform marketing channels. Investments and acquisitions of game teams will also be considered.
Within the app, game developers will be able to reach Tango's 200 million members through native ads, chat notifications, Tango Channels, as well as being listed as a feature game.
"We think developers can benefit from Tango's one-of-a-kind game distribution model," said Tango CEO and Founder Uri Raz. "First, we give developers access to our highly engaged member base: 70 percent of whom play mobile games. Secondly, we give them access to platform tools that allow them to increase vitality and retention on their games. On top of that, we will be putting our marketing muscle behind off-platform user acquisition."
"This strategy is a winning combination for the developer community, and having Jim Ying join our executive team is certainly a win for Tango," Uri continued.
Ying said Tango's willingness to be aggressive and rapidly expand its games business attracted him to the company, which he joined in April. Ying previously served in a similar role at GREE -- a mobile, social company based in Tokyo -- where he led a $10 million games fund. Prior to that, he was senior vice president of publishing at 6waves -- a social, mobile games publisher -- where he managed the product, marketing and business development teams, while overseeing the U.S. office.
In July 2013, Tango laid the foundation for its games strategy by launching a third-party SDK, which includes APIs and social features such as leaderboards, Tango friend lists, gifting and game invites. Statistics show the APIs vastly improve engagement: Games played by Tango members have up to 2 - 3 times the lifetime value (LTV) compared to the same games played by non-Tango members.
Developers who are interested in learning more about the Tango Global Games Fund should visit www.tango.me/global-games-fund.
Jim Ying, VP of Games & Publishing for Tango, will speak at Casual Connect San Francisco on Wednesday, July 23, 2 p.m. PDT, on a panel titled, "Messaging Apps: A New Frontier for Gaming Developers to Acquire and Engage Gamers."
About Tango
Tango is a free mobile messaging service with more than 200 million registered members. Through communication, social features, and a compelling content platform, Tango members discover engaging ways to connect, get social and have fun. Tango has enhanced its messaging service with an innovative content platform for game developers, advertisers, and others. Tango is available on iPhone, iPad, Android phones and tablets, Blackberry, Kindle Fire and PC, and it works across 3G, 4G and Wi-Fi. Tango is available in 14 languages and has members in more than 224 countries. Founded in September 2009, Tango is headquartered in Mountain View, Calif., and has offices in Beijing, China, and Austin, Texas. Visit www.tango.me for more information.
Image Available: http://www2.marketwire.com/mw/frame_mw?attachid=2642400

Media Contacts:

Jennifer Caukin
Tango
408-348-9494
Email Contact

Nora Murray
Shift Communications
415-591-8455
Email Contact


Copyright @ Marketwire
Page: 1
Related Keywords:
Game Development,Marketing/Distribution,Computers/Peripherals,Business,WiFi/Wireless,Notebook/Laptop/Tablets,Marketing,Standards/Initiatives,Mac,Android,OS9,OSX,USA,China,Marketwire,Apple Computer,Game Technology,Business,china,Gamers,Other,
---