Tallwave Portfolio Companies, Clients and High Tide Alum Apply for Invest Southwest's Venture Madness Competition
Venture Development Firm Supports Capital Development Through Largest Regional Funding Competition
(January 14, 2014)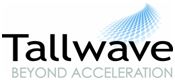 SCOTTSDALE, AZ -- (Marketwired) -- 01/14/14 -- As a venture development firm and commercializor, Tallwave helps entrepreneurs build their early stage companies through sound capital strategy and well-executed go-to-market plans. Several Tallwave-affiliated companies are at important points in their capital development efforts and have applied to the inaugural "Venture Madness" competition, a signature event of Invest Southwest, for support.
Tallwave is a major sponsor of this year's Invest Southwest, touted as the Southwest region's best known and largest capital conference for startups. The event is being held March 5-7, 2014 in Scottsdale, Arizona at Talking Stick Resort.
"We applaud the success and momentum of these rising marketplace leaders and are proud of the role we play in fostering their commercialization and scale," said Thom Brodeur, executive vice president, Venture Management, Tallwave. "Competitions such as Venture Madness offer the most promising startups in the region opportunities for valuable insights, additional connections, a chance to further polish their pitching skills and access to critical capital resources."
The following companies have submitted applications to Venture Madness and await a panel of judges to name the top 32 companies on January 27, 2014:
About Tallwave
Tallwave is a commercializor.
The company creates commercial success and shareholder value for entrepreneurs and investors by validating, scaling and managing early-stage and growth ventures with a hands-on approach.
What separates Tallwave from the limitations of Incubator, Accelerator and traditional Venture Capital firm business models is its proprietary Tallwave Way™ closed-loop commercialization engine. The combination of Tallwave's lean Business Blueprint™ for product and company validation, its Operator Model™ for resource deployment and the access to pre-seed through Series A capital its networks provide, has been used to vet over 300 entrepreneurs and their concepts, validate more than 65 startups, and build a portfolio of half a dozen early-stage companies.
Founded and led by former iCrossing, Google, Yahoo!, Microsoft, GoDaddy and Marketwire executives, Tallwave is headquartered in Scottsdale, AZ with offices in Los Angeles and San Francisco. Twice a year, Tallwave hosts High Tide™; one of the most innovative startup competitions in the U.S. Additional information about Tallwave is available at www.tallwave.com.
Add to Digg Bookmark with del.icio.us Add to Newsvine
Media Contact:
Linda Capcara
TechTHiNQ
Cell: 480-229-7090
Email: linda.capcara@techthinq.com


Copyright @ Marketwire
Page: 1
Related Keywords:
USA, Marketwire, Game Technology, Business, Online Games,
---