SunGame Launches "SDecK" Software Development Kit for Stereoscopic 3D Flightdeck(TM) Devices at Game Developer Conference
SunGame Corporation (OTC.BB: SGMZ) Unveils SDecK to Support Developers of Glasses-Free 3D Games and Applications
(March 20, 2014)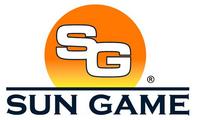 SAN FRANCISCO, CA -- (Marketwired) -- 03/20/14 -- SunGame (OTCBB: SGMZ), has developed Stereoscopic 3D (S3D) Software Developers Kit (SDK) for Flightdeck(tm) 3D devices such as the 10.1" Commander 3D (www.commander3D.com). SDecK can be accessed at sdeck.org and enables developers to quickly support glasses-free 3D functionality.
SDecK consists of utility classes and APIs to create stereoscopic 3D applications using OpenGL ES 2.0 or higher. This toolkit provides a set of base building block classes that developers can use to create their own OpenGL ES based stereoscopic 3D applications. The SDK also provides simple base classes for developers to extend their own Application to a stereoscopic 3D environment.
Developers that create apps using SDecK can publish them on Flightdeck's "Deck Store," the first stereoscopic 3D App store, available on Flightdeck devices. Flightdeck offers developers full e-commerce and marketing support to optimize monetization from its user base.
About SunGame Corporation
SunGame builds products that support its mission by creating utility for users, developers and advertisers in a digital eco-system called The Flightdeck.
Users: Flightdeck enables people to stay connected, access and discover new content as well as socialize with their friends and family across different social media platforms. The platform allows its users to create, discover, share, and fund content they care about.
Developers: Flightdeck allows developers to use the Flightdeck Platform to create audio, video, editorial content and applications (apps) that they can market and distribute to the platform's global network of users.
Advertisers: SunGame enables advertisers to engage subsets of users based on information the users have chosen to share with the platform such as their age, location, gender or interests. Flightdeck's content focused strategy gives advertisers a unique combination of reach, relevance, social context, and engagement to enhance the value of their ads.
Forward-Looking Statements
Certain statements contained herein constitute "forward-looking statements" within the meaning of the Private Securities Litigation Reform Act of 1995. These forward-looking statements are based on current expectations, estimates and projections about the Company's industry, management's beliefs and certain assumptions made by management. Readers are cautioned that any such forward-looking statements are not guarantees of future performance and are subject to certain risks, uncertainties and assumptions that are difficult to predict. Because such statements involve risks and uncertainties, the actual results and performance of the Company may differ materially from the results expressed or implied by such forward-looking statements. Given these uncertainties, readers are cautioned not to place undue reliance on such forward-looking statements. Unless otherwise required by law, the Company also disclaims any obligation to update its view of any such risks or uncertainties or to announce publicly the result of any revisions to the forward-looking statements made here; however, readers should review carefully reports or documents the Company files periodically with the Securities and Exchange Commission.
For further information contact:
SunGame Corporation
email: Email Contact
Tel number: 702 789 0848


Copyright @ Marketwire
Page: 1
Related Keywords:
Game Development, Marketing/Distribution, Management, Anim, Marketwire, Science, Computer Science, Family,
---