Start Your Engines on 30th May with the 'Mario Kart 8 Premium Pack-Special Edition' Wii U Hardware Bundle
Mario Kart veterans Princess Peach and Yoshi provide the inspiration for two new Wii Remote Plus controllers - both releasing on same day as Mario Kart 8
(April 24, 2014)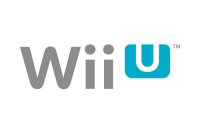 WINDSOR, UNITED KINGDOM -- (Marketwired) -- 04/24/14 -- With just over a month to go until gravity-defying racing comes to Wii U in the shape of Mario Kart 8, Nintendo has today announced that a Mario Kart 8 Premium Pack - Special Edition Wii U hardware bundle will accompany the launch of the game on 30th May.
The release of the Mario Kart 8 Premium Pack - Special Edition represents an ideal offering for first-time Wii U owners, with a black Wii U Premium console with 32GB(i) of storage packaged alongside a black Wii U GamePad controller, Sensor Bar, and the all-important Mario Kart 8 game disc. With Mario Kart 8 set to feature 16 remixed classic courses, as well as 16 courses that are brand new to the series, both newcomers and veteran drivers alike will face fresh karting challenges with the added twist of a new antigravity feature allowing Mario and company to race upside down or up vertical surfaces.
While the likes of Bowser's minions - all seven of the pesky bunch - will be playable for the first time in Mario Kart history from 30th May, experienced drivers such as Princess Peach and Yoshi have featured in all games in the series to date. Fans wishing to pay tribute to these two legendary racers can get their hands on new Wii Remote Plus Peach and Wii Remote Plus Yoshi controllers, both of which will release on 30th May, the same day as Mario Kart 8 launches in stores and on Nintendo eShop. Decked out in all pink with signature flashes of blue and yellow, the Wii Remote Plus Peach features a regal touch on the front of the controller in the form of a white crown. Meanwhile, the Wii Remote Plus Yoshi controller comes complete in a green and white shell, with an iconic Yoshi egg adorning its front.
As a reminder, fans looking to pick up Mario Kart 8 alongside a special collectible can also get their hands on a Mario Kart 8 Limited Edition software bundle, which comes complete with a Spiny Shell Collector's Item alongside a physical copy of the game. The Mario Kart 8 Limited Edition software bundle is available to pre-order while stocks last including from the Official Nintendo Online Store.
Just over one month remains until Mario and other legendary racers from the Mushroom Kingdom line up at the starting grid in Mario Kart 8, complete with 32 new and remixed classic courses influenced by antigravity, new items to unleash during the heat of a race, and a host of ways to enjoy the action including 12-player online competitive play(ii), and four-player local multiplayer. An overview trailer showing all the purchase options available to fans when Mario Kart 8 comes to Wii U on 30th May can be viewed here.
For further details:
Mario Kart 8 website http://nintendo.co.uk/mariokart8
Wii U website http://wiiu.co.uk
Wii U (UK) on Facebook http://facebook.com/WiiU.co.uk
Nintendo UK on YouTube http://www.youtube.com/NintendoUK
Nintendo of Europe on Twitter https://twitter.com/nintendoeurope
Nintendo UK on Twitter https://twitter.com/nintendouk
Official Nintendo Online Store http://store.nintendo.co.uk
(i) Total system storage (of which 25 GB is free space)
(ii) Broadband Internet access required for online play.
About Nintendo:
The worldwide pioneer in the creation of interactive entertainment, Nintendo Co., Ltd., of Kyoto, Japan, manufactures and markets hardware and software for its Wii U(TM) and Wii(TM) home consoles, Nintendo 3DS(TM) and Nintendo DS(TM) family of portable systems. Since 1983, when it launched the Nintendo Entertainment System(TM), Nintendo has sold more than 4.2 billion video games and more than 669 million hardware units globally, including the current-generation Wii U, Wii, Nintendo 3DS, Nintendo DS, Nintendo DSi(TM) and Nintendo DSi XL(TM), as well as the Game Boy(TM), Game Boy Advance(TM), Super NES(TM), Nintendo 64(TM) and Nintendo GameCube(TM) systems. It has also created industry icons that have become well-known, household names such as Mario(TM), Donkey Kong(TM), Metroid(TM), Zelda(TM) and Pokemon(TM). A wholly owned subsidiary, Nintendo of Europe, based in Grossostheim, Germany, was established in 1990 and serves as headquarters for Nintendo's operations in Europe.
Contacts:
Nintendo UK
www.nintendo.co.uk


Copyright @ Marketwire
Page: 1
Related Keywords:
Home, Gaming, Family, Internet, online game, Controller, Broadband, Family, Digital Media Software, Gaming, Web, Family, Video, Social Media, Germany, Japan, Marketwire, Games, Internet Technology, Game Technology, Entertainment, Internet, england, Family, Other,
---