Stanley Tomchin Hosts a European Leadership Tour
(March 18, 2014)
SANTA BARBARA, CA -- (Marketwired) -- 03/18/14 -- Tickets to the Wimbledon Championship are extremely hard to get a hold of, so getting a chance to buy a four-year debenture for Wimbledon is like winning the jackpot for most tennis fans. Looking at the prices, it probably would not hurt to actually win the jackpot first to be able to afford tickets. While fans are still waiting for the announcement of the price for the 2016-2020 debentures on April 24, looking at recent years makes it clear, that Wimbledon is a luxury rather than a hobby. One of the current holders bought his 2011-2015 debenture for a little over $46,000. He recently sold it for no less than $150,000 dollars. That makes roughly $5,800 per ticket. What is so special about Wimbledon that fans are willing to sell their grandmother's china to get in?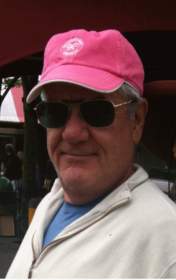 The tournament goes back to 1877, which makes it the oldest tennis tournament in the world, and is widely considered the most prestigious one too. While buying debentures grants you a seat, tickets are available throughout the fortnight of the event. For two weeks fans from Great Britain and the rest of the world queue in the hopes to get an on-the-day ticket. One way or another -- getting onto the premise is never easy. So when a group of children from Las Vegas was invited by Stanley Tomchin to join him on a "European Leadership Tour," including a trip to the All England Lawn Tennis and Croquet Club, where the Wimbledon Championship takes place, they were blown away. To stand on the same ground where stars like Pete Sampras or Roger Federer once played and won truly was a once-in-a-lifetime experience.
The trip was organized in cooperation with the Vegas-based Marty Hennessy Jr. Tennis Foundation. Eight years ago, numerous Stirling Club spearheaded the foundation, which has been offering help to disadvantaged children ever since, introducing them to tennis, mentoring them and providing education to thousands of at-risk kids and teenagers every year. Their leadership program has a 100% success rate of getting children into college on scholarship for tennis and academics. The "European Leadership Tour" was a reward for a group of children who did exceptionally well and included leadership lunches and tours of the great European landmarks, as well as a lunch with Tim Henman's family and seats in his VIP box, all organized by Stanley Tomchin and Marty Hennessy.
Stanley Tomchin is known as the world's most successful professional games player who is now using his good fortune to support several philanthropic causes. Starting out as a chess, bridge and backgammon wiz, who represented the United States in the bridge Olympiad, he used his talents to make his way in the gaming industry, leading to worldwide fame and a successful career. He was raised on Long Island, New York and after travelling and working in places all around the world, he has settled in Santa Barbara, California. Recognizing how lucky he was in doing what he loves, Stan is dedicating his life to supporting charities and donating to good causes, helping those who are less fortunate.
Stanley Tomchin Blog: http://www.StanleyTomchin.com
Facebook: http://www.facebook.com/pages/Stanley-Tomchin/592476647495756
Twitter: http://www.twitter.com/StanleyTomchin
Image Available: http://www2.marketwire.com/mw/frame_mw?attachid=2544909

Add to Digg Bookmark with del.icio.us Add to Newsvine
Contact Information
PR Agency Contact:
ICMediaDirect.com
TEL: 1.800.595.0821
www.ICMediaDirect.com


Copyright @ Marketwire
Page: 1
Related Keywords:
England, USA, China, Marketwire, Sports, Tennis, Championship, china, england, Family, Children,
---