Sage Launches Three-City Sage Listens RV Relay in Canada
(September 12, 2013)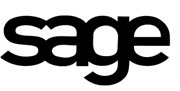 OTTAWA, ONTARIO -- (Marketwired) -- 09/12/13 --
Editors' Note: There is a photo associated with this release.
Sage North America, a leading provider of business management software and services to more than 6 million small and midsized businesses worldwide, announced today the Sage Listens RV Relay in Canada. On this three-city tour Sage executives will rally communities in Ottawa, Montreal and Toronto to shop local to support their regional economy. They will also meet with customers to help them push their businesses to the next level.
"Local businesses are the foundation of every community's economy. For every $100 spent at local businesses, up to $68 stays in the community,(1)" said Nancy Harris, senior vice president and general manager of Sage 50 Accounting-Canadian Edition, who will lead the Canadian RV tour. "We're going on the road to help consumers better appreciate and support the merchants and companies based in their communities. At the same time, we want to show our appreciation of our customers and help them maximize their software investments."
The Sage Listens RV Relay is a literal and figurative vehicle for Sage executives to personally visit customers to build stronger relationships and will also help the team gain insights into new feature and service requirements to better support its customers. The tour will feature customer visits and special events - all while promoting the "Shop Local" concept.
In the next seven days, the Sage Listens RV Relay will cover Ottawa on September 12 and 13 (Thursday and Friday), Montreal on September 16 and 17 (Monday and Tuesday) and Toronto on September 18 (Wednesday).
Some of the customers that Sage will be visiting on the Sage Listens RV Relay include:
- Association des directions et directions adjointes des ecoles franco-ontariennes - The ADFO is an association of principals and vice-principals of French-speaking schools (both public and Catholic) serving more than 450 members throughout Ontario via 13 local groups. Their mission is to represent their members, defend their interests and offer them continual support - Sage 50 Accounting-Canadian Edition customer
- Longwood Building Corporation - Longwood has been building new communities for more than 24 years in the Ottawa region. Over the years, Longwood has built more than 1250 single homes, adult lifestyle bungalow communities and condominiums for growing families and people who are downsizing - Sage 300 ERP and Sage CRM customer
- Novotech Technologies Corporation - Novotech Technologies is a leading value-added distributor of machine-to-machine (M2M) products, services and solutions. To provide the most comprehensive portfolio of M2M solutions - wireless, cellular and GPS - Novotech is aligned with the world's top manufacturers of M2M technologies - Sage 300 ERP and Sage CRM customer
- Aerobiology Research Laboratories - Aerobiology Research Laboratories, specializing in aeroallergen research, pollen grain and fungal spore identification, supplying rotation impaction samplers and supplies, and aeroallergen monitoring across Canada - Sage 50 Accounting-Canadian Edition customer
- Canada Games - The Canada Games represent the highest level of national competition for up and coming Canadian athletes. The Games are proud of their contribution to Canada's sport development system in addition to their lasting legacy of sport facilities, community pride and national unity. - Sage 300 ERP and Sage CRM customer
Videos, photos, blogs and other content about the RV tour will be updated at www.SageLovesOurCustomers.com. Details of each stop can be found by following Twitter.com/SageListens, and search Twitter for #SageListens and #SageShopLocal.
B-roll will be added to this announcement after 4 pm ET today (September 12). For broadcasters, please find the satellite info below for download:
Sept 12 1600-1630 Firm Galaxy 17 K18 Slot A D/L: 12046.5V Symbol rate: 6.1113 FEC: 3 / 4
About The Sage Group plc
Sage Group plc is a leading global provider of business management software to small and medium sized companies, creating greater freedom for them to succeed. Sage understands how and why each business is unique. We provide products and services that suit varying needs, are a pleasure to use and are secure and efficient. Formed in 1981, Sage was floated on the London Stock Exchange in 1989 and entered the FTSE 100 in 1999. Sage has over 6 million customers and more than 13,380 employees in 24 countries covering the UK & Ireland, mainland Europe, North America, South Africa, Australia, Asia and Brazil. For further information please visit www.sage.com
For more information about Sage in North America, please visit the company website at NA.Sage.com. Follow Sage North America on Facebook, Facebook.com/SageNorthAmerica, and Twitter, Twitter.com/SageNAmerica
2013 Sage Software Canada, Inc. All rights reserved. Sage, the Sage logos, and the Sage product and service names mentioned herein are registered trademarks or trademarks of Sage Software, Inc. or its affiliated entities. All other trademarks are the property of their respective owners.
To view the photo associated with this release, please visit the following link: http://www.marketwire.com/library/20130912-912-sna.jpg
(1) CUPE 2001 - http://www.tenpercentshift.ca/infographic.html
Contacts:
Yvonne Yuen
Sage North America
604-207-3563
Yvonne.Yuen@sage.com

Rafael Ruffolo
Porter Novelli
416-422-7158
rafael.ruffolo@porternovelli.com


Copyright @ Marketwire
Page: 1
Related Keywords:
Business Issues, Management, Canada, Africa, Ireland, Toronto, Montreal, Australia, Brazil, Marketwire, Inc., Lifestyle, Communications Technology, Business, Other,
---