New Championship Mode Brings Nostalgic Competition to NES Remix 2 - Released 25th April on Nintendo eShop For Wii U
(April 10, 2014)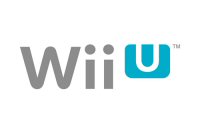 WINDSOR, ENGLAND -- (Marketwired) -- 04/10/14 -- A new 'Championship Mode' inspired by the iconic Nintendo World Championship event - which took place in the US in 1990 - is making its way into the upcoming NES Remix 2, launching exclusively on Nintendo eShop for Wii U on 25th April. Championship Mode challenges players to achieve the highest cumulative score in three specific games using a multiplier-based scoring system, with players required to have save data from the first NES Remix in order to enjoy this competitive new feature.
With the Championship Mode line-up comprising of Super Mario Bros., Super Mario Bros. 3 and Dr. Mario, players will take on a series of three successive score-based challenges in these games to achieve a cumulative total score. In addition, your score can also be posted to Miiverse, so you can compete with friends and other players.
NES Remix 2 is a mashup of classic Nintendo games that features challenges from many different NES games like Kid Icarus, Kirby's Adventure and Metroid. Just like NES Remix, this sequel includes stages from NES games with added challenges, as well as modified stages that introduce new elements.
More information on NES Remix 2, releasing on 25th April on Nintendo eShop for Wii U, can be found by visiting the game's new website.
For further details:
NES Remix 2 website
Wii U website http://wiiu.co.uk
Wii U (UK) on Facebook http://facebook.com/WiiU.co.uk
Nintendo UK on YouTube http://www.youtube.com/NintendoUK
Nintendo of Europe on Twitter https://twitter.com/nintendoeurope
Nintendo UK on Twitter https://twitter.com/nintendouk
Nintendo UK Online Store http://store.nintendo.co.uk
About Nintendo:
The worldwide pioneer in the creation of interactive entertainment, Nintendo Co., Ltd., of Kyoto, Japan, manufactures and markets hardware and software for its Wii U™ and Wii™ home consoles, Nintendo 3DS™ and Nintendo DS™ family of portable systems. Since 1983, when it launched the Nintendo Entertainment System™, Nintendo has sold more than 4.2 billion video games and more than 669 million hardware units globally, including the current-generation Wii U, Wii, Nintendo 3DS, Nintendo DS, Nintendo DSi™ and Nintendo DSi XL™, as well as the Game Boy™, Game Boy Advance™, Super NES™, Nintendo 64™ and Nintendo GameCube™ systems. It has also created industry icons that have become well-known, household names such as Mario™, Donkey Kong™, Metroid™, Zelda™ and Pokemon™. A wholly owned subsidiary, Nintendo of Europe, based in Grossostheim, Germany, was established in 1990 and serves as headquarters for Nintendo's operations in Europe.
Contacts:
Nintendo UK
http://nintendo.co.uk/


Copyright @ Marketwire
Page: 1
Related Keywords:
Home, Gaming, Family, online game, Children, Family, Digital Media Software, Gaming, England, Germany, Japan, Marketwire, Sports, Games, Game Technology, Entertainment, Championship, england, Family, Other,
---