NeuLion Reports 22% Year-Over-Year Increase in Second Quarter Revenue to $13.4 Million
(August 07, 2014)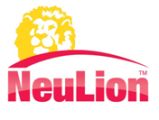 PLAINVIEW, NY -- (Marketwired) -- 08/07/14 -- NeuLion, Inc. (TSX: NLN)
Second Quarter Year-Over-Year Highlights
Revenue increased 21.8% to $13.4 million versus $11.0 million
Non-GAAP Adjusted Gross Margin Percentage expanded to 74% versus 71%
Non-GAAP Adjusted EBITDA grew to $1.6 million versus $0.2 million
Consolidated Net Income was $0.6 million versus consolidated net loss of $(1.3) million
Trailing twelve month revenue reached $51.0 million, 19% greater than the comparable prior period
7th consecutive quarter of positive Non-GAAP Adjusted EBITDA
3rd consecutive quarter of net income
NeuLion, Inc. (TSX: NLN), a leading enabler and provider of live and on-demand content to Internet-connected devices, today reported financial results for the second quarter ended June 30, 2014.
Management Commentary
"NeuLion extended its track record of growth during the second quarter," said Nancy Li, chief executive officer. "With each customer category delivering revenue gains over last year on increased usage and new customer additions, we expanded margins and delivered a $1.9 million positive improvement in bottom line results."
"Our flawless delivery of the 2014 FIFA World Cup coverage for Univision Deportes through an all new interactive digital experience on multiple devices was a major success of the quarter. With 10 million unique viewers culminating in 73 million live video streams, we believe this achievement cements our leading position as a mission critical supplier of interactive streaming of live events. NeuLion is poised to continue to drive innovation and grow as the experience and consumption of digital content through Internet-connected devices gains traction," concluded Ms. Li.
Second Quarter Operational Highlights
TV Everywhere
Delivered the 2014 FIFA World Cup digital experience for Univision Deportes with unparalleled success as viewers watched a record total of 1.7 billion minutes of live game video.
Streamed the 2014 FIFA World Cup for CNTV in China. The premium service was well received with a record number of paid streaming subscribers for a live event in China.
Launched hybrid TV Everywhere strategy with the Tennis Channel, providing both an authenticated linear channel and subscription package for complete live and on-demand tennis coverage.
Professional Sports
Selected by the NBA and the NHL to design, develop and operate the all new Xbox 360 and Xbox One Apps for NBA International League Pass and NHL Game Center Live.
Major League Soccer saw double digit subscriber growth of the NeuLion-powered digital service, MLS Live, for soccer fans in the United States.
Partnered with the United Soccer League to launch new websites for the top two leagues, USL Pro and PDL.
Barclays Premier League expanded its distribution to New Zealand, Taiwan and Philippines through Coliseum Sports Media who licenses the NeuLion Sports Platform.
Hosted the NeuLion Sports Summit in Chicago, IL that for the first time included attendees from its professional sports partners including the NFL, NHL, NBA, UFC, Major League Soccer, and others.
College Sports
Extended partnership with the Southern Conference for an additional five years and added the streaming of all conference games through a conference-wide, unified digital network.
Added new ticketing and donor management partners, including the University of San Francisco and University of South Dakota.
Launched an all new multi-screen college live stats service that automatically adjusts to the viewing device's screen size, allowing fans seamless consumption of real-time stats across multiple devices.
Delivered select live content from the 2014 Sports Video Group College Sports Summit show floor in Atlanta to more than 500 college sports and technology attendees on multiple devices.
Second Quarter 2014 Financial Review
Total revenue was $13.4 million compared to $11.0 million for the second quarter of 2013, an increase of $2.4 million, or 22%, reflecting revenue growth across the TV Everywhere, Pro Sports and College Sports divisions.
Pro Sports revenue increased 19% to $5.7 million from $4.8 million for the three months ended June 30, 2013, primarily due to growth in fixed fees from new and existing customers. College Sports revenue increased 21% to $3.4 million compared to $2.8 million for the three months ended June 30, 2013. The increase was primarily driven by revenue generated from NeuLion's recent advertising agreement with USA Today as well as from new agreements with additional colleges and conferences. TV Everywhere revenue increased 39% to $3.9 million from $2.8 million for the three months ended June 30, 2013 primarily due to usage fees generated from the Univision Deportes agreement for coverage and exclusive content of the 2014 FIFA World Cup.
Cost of revenue was $3.5 million, or 26% of total revenue, compared to $3.2 million, or 29% of total revenue, for the same period last year. Selling, general and administrative expenses, including stock-based compensation, were $6.4 million, an increase of 7% from $6.0 million for the three months ended June 30, 2013. Research and development expenses were $2.2 million, a 16% increase compared to $1.9 million for the three months ended June 30, 2013. Operating income was $0.6 million compared to an operating loss of $1.0 in the second quarter of 2013. Consolidated net income was $0.6 million, or $0.00 per diluted share, compared with a consolidated net loss of $(1.3) million, or a loss of $(0.01) per diluted share, for the three months ended June 30, 2013.
Non-GAAP Results
Adjusted Gross Margin Percentage was 74% compared with 71% for the three months ended June 30, 2013, reflecting improved broadcast operating costs. Adjusted EBITDA rose to $1.6 million from $0.2 million for the same period last year due to higher revenue and improved Adjusted Gross Margin Percentage. Please refer to the tables accompanying this release for the calculations of Adjusted Gross Margin Percentage and Adjusted EBITDA.
Use of Non-GAAP Financial Information
In addition to our U.S. GAAP results, this press release also includes certain non-GAAP financial measures as defined by the SEC. The Company defines Adjusted Gross Margin Percentage as consolidated operating income (loss) plus depreciation and amortization, research and development expenses and selling general administrative expenses divided by total revenue. It defines Adjusted EBITDA as consolidated net income (loss) before interest, income taxes, depreciation and amortization, investment income, stock-based compensation, discount on convertible note and foreign exchange loss. Adjusted Gross Margin Percentage and Adjusted EBITDA are key measures used by management to evaluate our results and make strategic decisions about the Company, including potential acquisitions. Management believes these measures are useful to investors because they are indicators of operational performance. Because not all companies use identical calculations, the Company's presentation of Adjusted Gross Margin Percentage and Adjusted EBITDA may not be comparable to similarly titled measures of other companies. These measures do not have any standardized meaning prescribed by U.S. GAAP and therefore are unlikely to be comparable to the calculation of similar measures used by other companies, and should not be viewed as alternatives to measures of financial performance or changes in cash flows calculated in accordance with U.S. GAAP.
Pursuant to the requirements of Regulation G, we have provided reconciliations of Adjusted EBITDA to U.S. GAAP consolidated net income/(loss) and of Adjusted Gross Margin Percentage to U.S. GAAP consolidated operating income/(loss) as exhibits to this press release.
About NeuLion
NeuLion, Inc. (TSX: NLN) offers the true end-to-end solution for delivering live and on-demand content to Internet-enabled devices. NeuLion enables content owners and distributors, cable operators and telecommunications companies to capitalize on the massive consumer demand for viewing video content on PCs, smartphones, iPads and other similar devices. NeuLion's customers include professional sports, college sports and other content rights holders. NeuLion is based in Plainview, NY. For more information about NeuLion, visit www.neulion.com.
Forward-Looking Statements
Certain statements herein are forward-looking statements and represent NeuLion's current intentions in respect of future activities. Forward-looking statements can be identified by the use of the words "will," "expect," "seek," "anticipate," "believe," "plan," "estimate," "expect," and "intend" and statements that an event or result "may," "will," "can," "should," "could," or "might" occur or be achieved and other similar expressions. These statements, in addressing future events and conditions, involve inherent risks and uncertainties. Although the forward-looking statements contained in this release are based upon what management believes to be reasonable assumptions, NeuLion cannot assure readers that actual results will be consistent with these forward-looking statements. These forward-looking statements are made as of the date of this release and NeuLion assumes no obligation to update or revise them to reflect new events or circumstances, except as required by law. Many factors could cause NeuLion's actual results, performance or achievements to be materially different from any future results, performance or achievements that may be expressed or implied by such forward-looking statements, including: our ability to realize some or all of the anticipated benefits of our partnerships; general economic and market segment conditions; our customers' subscriber levels and financial health; our ability to pursue and consummate acquisitions in a timely manner; our continued relationships with our customers; our ability to negotiate favorable terms for contract renewals; competitor activity; product capability and acceptance rates; technology changes; regulatory changes; foreign exchange risk; interest rate risk; and credit risk. These factors should be considered carefully and readers should not place undue reliance on the forward-looking statements. A more detailed assessment of the risks that could cause actual results to materially differ from current expectations is contained in the "Risk Factors" section of NeuLion's Annual Report on Form 10-K for the fiscal year ended December 31, 2013, as amended, which is available on www.sec.gov and filed on www.sedar.com.
NEULION, INC. CONDENSED CONSOLIDATED BALANCE SHEETS (Expressed in U.S. dollars) June 30, December 31, 2014 2013 (unaudited) ------------- ------------- ASSETS Current Cash and cash equivalents $ 14,577,764 $ 19,644,270 Accounts receivable, net of allowance for doubtful accounts of $83,022 and $85,882 5,000,463 5,289,136 Other receivables 400,911 364,797 Inventory 494,900 481,012 Prepaid expenses and deposits 1,051,849 1,135,949 Due from related parties 418,571 243,842 ------------- ------------- Total current assets 21,944,458 27,159,006 Property, plant and equipment, net 3,113,987 3,357,626 Intangible assets, net 941,745 1,649,959 Goodwill 11,327,626 11,327,626 Other assets 84,325 81,778 ------------- ------------- Total assets $ 37,412,141 $ 43,575,995 ============= ============= LIABILITIES AND EQUITY Current Accounts payable $ 6,952,169 $ 13,002,104 Accrued liabilities 4,759,201 5,338,418 Due to related parties 11,285 16,743 Deferred revenue 5,606,416 8,856,629 ------------- ------------- Total current liabilities 17,329,071 27,213,894 Long-term deferred revenue 1,150,642 725,853 Other long-term liabilities 237,612 270,892 Deferred tax liability 1,373,596 1,180,978 ------------- ------------- Total liabilities 20,090,921 29,391,617 ------------- ------------- Redeemable preferred stock, net (par value: $0.01; authorized: 50,000,000; issued and outstanding: 28,089,083) Class 3 Preference Shares (par value: $0.01; authorized, issued and outstanding: 17,176,818) 10,000,000 10,000,000 Class 4 Preference Shares (par value: $0.01; authorized, issued and outstanding: 10,912,265) 4,939,821 4,924,775 ------------- ------------- Total redeemable preferred stock 14,939,821 14,924,775 ------------- ------------- Stockholders' equity (deficit) Common stock (par value: $0.01; shares authorized: 300,000,000; shares issued and outstanding: 175,078,227 and 170,326,338, respectively) 1,750,782 1,703,263 Additional paid-in capital 86,814,647 85,437,337 Promissory notes receivable (209,250) (209,250) Accumulated deficit (85,974,780) (87,671,747) ------------- ------------- Total stockholders' equity (deficit) 2,381,399 (740,397) ------------- ------------- Total liabilities and stockholders' equity (deficit) $ 37,412,141 $ 43,575,995 ============= ============= NEULION, INC. CONDENSED CONSOLIDATED STATEMENTS OF OPERATIONS AND COMPREHENSIVE INCOME (LOSS) (unaudited) (Expressed in U.S. dollars) Three months Six months ended ended June 30, June 30, ------------------------- -------------------------- 2014 2013 2014 2013 ------------ ------------ ------------ ------------ Revenue $ 13,408,876 $ 11,036,230 $ 26,878,458 $ 22,936,179 ============ ============ ============ ============ Costs and expenses Cost of revenue, exclusive of depreciation and amortization shown separately below 3,535,906 3,220,015 7,046,580 6,635,802 Selling, general and administrative, including stock- based compensation 6,424,026 6,009,154 12,778,076 11,938,192 Research and development 2,187,287 1,873,380 4,160,090 3,572,747 Depreciation and amortization 709,636 972,047 1,395,440 1,997,189 ------------ ------------ ------------ ------------ 12,856,855 12,074,596 25,380,186 24,143,930 ------------ ------------ ------------ ------------ Operating income (loss) 552,021 (1,038,366) 1,498,272 (1,207,751) Other income (expense) Gain (loss) on foreign exchange 11,965 (33,395) (33,397) (47,206) Investment income (expense), net 1,866 (2,141) 424,710 (6,445) Discount on convertible note - (155,847) - (233,769) ------------ ------------ ------------ ------------ 13,831 (191,383) 391,313 (287,420) ------------ ------------ ------------ ------------ Net and comprehensive income (loss) before income taxes 565,852 (1,229,749) 1,889,585 (1,495,171) Income taxes 62,228 (87,845) (192,618) (105,290) ------------ ------------ ------------ ------------ Net and comprehensive income (loss) $ 628,080 $ (1,317,594) $ 1,696,967 $ (1,600,461) ============ ============ ============ ============ Net income (loss) per weighted average number of shares of common stock outstanding - basic $ 0.00 $ (0.01) $ 0.01 $ (0.01) ============ ============ ============ ============ Weighted average number of shares of common stock outstanding - basic 173,781,312 165,005,548 172,326,735 164,608,553 ============ ============ ============ ============ Net income (loss) per weighted average number of shares of common stock outstanding - diluted $ 0.00 $ (0.01) $ 0.01 $ (0.01) ============ ============ ============ ============ Weighted average number of shares of common stock outstanding - diluted 216,810,911 165,005,548 213,293,074 164,608,553 ============ ============ ============ ============ NEULION, INC. CONDENSED CONSOLIDATED STATEMENTS OF CASH FLOWS (unaudited) (Expressed in U.S. dollars) Three months Six months ended ended June 30, June 30, ------------------------ ------------------------ 2014 2013 2014 2013 ----------- ----------- ----------- ----------- OPERATING ACTIVITIES Consolidated net income (loss) $ 628,080 $(1,317,594) $ 1,696,967 $(1,600,461) Adjustments to reconcile consolidated net income (loss) to net cash used in operating activities: Depreciation and amortization 709,636 972,047 1,395,440 1,997,189 Discount on convertible note - 155,847 - 233,769 Stock-based compensation 374,486 233,210 709,304 354,836 Income taxes (62,228) 80,000 192,618 97,444 Changes in operating assets and liabilities Accounts receivable 349,946 1,640,985 288,673 1,392,287 Inventory (111,612) 242,725 (13,888) 108,926 Prepaid expenses, deposits and other assets (72,281) (61,372) 81,553 260,188 Other receivables 15,030 (3,841) (36,114) (1,513) Due from related parties (35,071) 28,230 (174,729) 154,525 Accounts payable (4,313,000) (6,528,600) (6,049,935) (3,286,056) Accrued liabilities 243,533 283,902 (579,217) 380,764 Deferred revenue (1,362,117) (1,434,406) (2,825,424) (1,351,467) Long-term liabilities (14,538) (21,919) (33,280) (43,960) Due to related parties (1,532) 638 (5,458) 1,185 ----------- ----------- ----------- ----------- Cash used in operating activities (3,651,668) (5,730,148) (5,353,490) (1,302,344) ----------- ----------- ----------- ----------- INVESTING ACTIVITIES Purchase of property, plant and equipment (338,651) (72,679) (443,587) (398,931) =========== =========== =========== =========== Cash used in investing activities (338,651) (72,679) (443,587) (398,931) ----------- ----------- ----------- ----------- FINANCING ACTIVITIES Proceeds from exercise of stock options 242,211 -- 600,358 -- Proceeds from exercise of broker units 4,200 840 130,213 840 ----------- ----------- ----------- ----------- Cash provided by financing activities 246,411 840 730,571 840 =========== =========== =========== =========== Net decrease in cash and cash equivalents, during the period (3,743,908) (5,801,987) (5,066,506) (1,700,435) Cash and cash equivalents, beginning of period 18,321,672 15,209,659 19,644,270 11,108,107 ----------- ----------- ----------- ----------- Cash and cash equivalents, end of period $14,577,764 $ 9,407,672 $14,577,764 $ 9,407,672 =========== =========== =========== =========== Supplemental disclosure of non-cash activities: Par value of shares of common stock issued upon exercise of cashless warrants $ 18,822 $ -- $ 25,521 $ -- =========== =========== =========== =========== NEULION, INC. RECONCILIATION OF NON-GAAP MEASURES (unaudited) (Expressed in U.S. dollars) Consolidated Statement of Operations Reconciliations: The reconciliations from consolidated operating income (loss) to Non-GAAP Adjusted Gross Margin % are as follows: Three months ended Six months ended June 30, June 30, 2014 2013 2014 2013 ------------ ------------ ------------ ------------ Consolidated operating income (loss) on a GAAP basis $ 552,021 $ (1,038,366) $ 1,498,272 $ (1,207,751) Amortization and depreciation 709,636 972,047 1,395,440 1,997,189 Research and development 2,187,287 1,873,380 4,160,090 3,572,747 Selling, general and administrative, including stock- based compensation 6,424,026 6,009,154 12,778,076 11,938,192 ------------ ------------ ------------ ------------ Non-GAAP Adjusted Gross Margin $ 9,872,970 $ 7,816,215 $ 19,831,878 $ 16,300,377 ============ ============ ============ ============ Total Revenue $ 13,408,876 $ 11,036,230 $ 26,878,458 $ 22,936,179 ============ ============ ============ ============ Non-GAAP Adjusted Gross Margin % (as a % of total revenue) 74% 71% 74% 71% ============ ============ ============ ============ The reconciliations from consolidated net income (loss) to Non-GAAP Adjusted EBITDA are as follows: Three months ended Six months ended June 30, June 30, 2014 2013 2014 2013 ------------ ------------ ------------ ------------ Consolidated net income (loss) on a GAAP basis $ 628,080 $ (1,317,594) $ 1,696,967 $ (1,600,461) Depreciation and amortization 709,636 972,047 1,395,440 1,997,189 Stock-based compensation 374,486 233,210 709,304 354,836 Discount on convertible note 155,847 - 233,769 Income taxes (62,228) 87,845 192,618 105,290 Investment (income) expense, net and foreign exchange (gain) loss (13,831) 35,536 (391,313) 53,651 ------------ ------------ ------------ ------------ Non-GAAP Adjusted EBITDA $ 1,636,143 $ 166,891 $ 3,603,016 $ 1,144,274 ============ ============ ============ ============
Copyright @ Marketwire
Page: 1
Related Keywords:
Communications, Smart Phone, Pro AV, Management, Presentors, Prosumer/Consumer, Video, USA, China, Taiwan, New Zealand, Marketwire, Inc., Sports, Television, Games, Game Technology, Sports, Football, Hockey, Soccer, Tennis, College Sports, Basketball, china, Other,
---