Marmalade Goes Free
Developers no longer need to compromise on app performance as Marmalade unlocks the power of its cross-platform SDK for free
(June 04, 2014)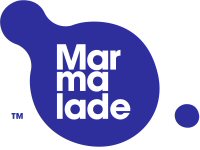 LONDON, UNITED KINGDOM -- (Marketwired) -- 06/04/14 --
Editors Note: There is one figure associated with this press release.
Marmalade Technologies Ltd. are delighted to announce the launch and immediate availability of a brand new free license for their world leading, powerful cross-platform SDK, empowering app and game developers around the world to realize their creative and commercial vision without compromising on quality or performance across all mobile platforms.
Existing Marmalade customers also benefit from a comprehensive platform upgrade with BlackBerry, Windows Phone, Windows Store and Tizen platforms now included across all license types; and now Windows and Mac desktop, Roku and selected smart TV platforms available to subscribers of Marmalade's Indie, Plus and Pro licenses.
Marmalade's free SDK license enables developers to create apps and games for iOS, Android, Windows Phone, Windows Store, BlackBerry and Tizen using a single codebase, delivering native performance on any device. As well as Marmalade's famous C++ SDK, all Marmalade developers have access to Marmalade Quick, Marmalade Web and Marmalade Juice - which gives developers the ability to recompile their Objective C iOS projects natively for Android. The free Marmalade SDK license also boasts a wide range of pre-integrated extensions including billing and IAP APIs for all major app stores, plus many leading advertising, social, game services, graphics, physics, analytics and database services.
Harvey Elliott, CEO, Marmalade Technologies Ltd: "Following feedback from our developer community, I'm delighted that we are now able to give all developers the world over the ability to experience the full power of the Marmalade SDK for free. We know from our community that maintaining native performance for apps across different platforms is a top priority, and now all developers can use a free version of the Marmalade SDK, meaning no compromise on performance whatever their platform and freeing them to concentrate on making fantastic apps and games."
App performance is a genuine concern for developers when considering a cross-platform strategy, as highlighted in a recent survey by app market specialists research2guidance. In their recent Cross Platform Tool Benchmarking 2013 report, research2guidance rated Marmalade top for performance across all cross-platform tools, with 88% of Marmalade users rating the performance of apps created with the Marmalade SDK the same or better compared to OS specific native SDKs.
Ralf-Gordon Jahns, Managing Director, research2guidance: "The market for cross-platform tools (CPTs) is becoming very crowded. Our CPT benchmarking shows that solutions differ a lot in terms of performance, support quality, skill requirements and costs and that there are only a few tools that stand out from the mass, Marmalade being one."
To view the figure associated with this press release, please visit the following link: http://media3.marketwire.com/docs/marmf03061.pdf
Web Links
Marmalade: https://www.madewithmarmalade.com/
Twitter: @marmaladeapps
Facebook: facebook.com/marmaladeapps
About Marmalade Technologies Ltd.
Marmalade Technologies Ltd. is the company behind the Marmalade SDK - the C++ cross-platform tool. Developers choose Marmalade to lessen the time and effort required to target multiple platforms and devices, meaning they can focus on making truly awesome games. Using Marmalade, developers deploy a single codebase to as many supported platforms as they wish meaning that they get exposure to a larger audience with greater revenue opportunities. Marmalade allows developers to share, integrate and reuse existing assets, tech or 3rd party tools, providing a high-performance game development environment that's open, flexible and suitable for large and small studios alike.
We're proud that Plants vs. Zombies, Blur Overdrive, Draw Something and GODUS are amongst the many thousands of games and apps that have been made using Marmalade. Marmalade Technologies also incorporates our talented game creators - Marmalade Game Studio; and our experienced Engineering team - Marmalade Services.
If you're looking to enable great content on any device, and help once you get there, choose Marmalade. www.madewithmarmalade.com
About research2guidance
research2guidance is a strategy consulting and market research company specializing on the mobile application market. Based in Berlin (Germany) we help our clients to define and implement their mobile application strategy. Our services range from mobile strategy development, defining app governance, app marketing spend effectiveness, app ideation and evaluation to app development. We have been monitoring the market for cross platform app development tools since 2009. research2guidance has published leading market reports on the cross platform tool market in the last four subsequent years. www.research2guidance.com.
Contacts:
Americas:
Marmalade Technologies Ltd.
Steph Jorgl
+1 323 316 4054
steph@marmalademail.com

UK/Worldwide:
Marmalade Technologies Ltd.
Charlie Peachey
+44 (0)7720 271 241
charlie.peachey@marmalademail.com


Copyright @ Marketwire
Page: 1
Related Keywords:
Game Development,Marketing/Distribution,OS (Operating System),Mac,Android,OS9,OSX,Marketwire,Science,Television,Internet Technology,Physics,england,
---