MAGIKA #0 Preview Premieres Exclusively on Bleeding Cool
First Look at a Magical Free Comic Book Day Adventure
(April 21, 2014)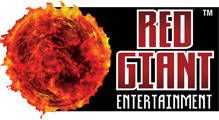 ORLANDO, FL -- (Marketwired) -- 04/21/14 -- Red Giant Entertainment Inc. (OTCQB: REDG), an innovative Intellectual Property company specializing in high quality characters and content for use in a variety of media and entertainment, is happy to announce that a five-page "first look" preview of MAGIKA from GIANT-SIZE ADVENTURE #0 premiered exclusively on popular comics entertainment news website BleedingCool.com over the holiday weekend.
MAGIKA, an all-ages adventure series spinning off from Red Giant's upcoming fully-animated feature film JOURNEY TO MAGIKA, makes its debut in GIANT-SIZE ADVENTURE #0, one of Red Giant's four limited edition #0 issues with a combined circulation of 400,000 copies available in stores starting on May 3rd (Free Comic Book Day).
The MAGIKA comic book is written by NY Times-bestselling author David Lawrence (MERCY THOMPSON) and Kevin Juaire (ACTION COMICS) and illustrated by Wilson Tortosa (TOMB RAIDER, BATTLE OF THE PLANETS, LEGO EXO-FORCE) and Sebastian Cheng (CARBON GREY).
"Niko is a child of two worlds," said co-writer Lawrence. "Our own, and a wondrous land of enchantment known as Magika, a place where myths and monsters come alive. But in Magika the greatest power of all is the power of friendship... and when that power is tested it's up to Niko to save his best friend."
The five-page MAGIKA #0 sneak peek can be found at the following link:
http://www.bleedingcool.com/2014/04/19/the-journey-of-magika-begins-on-free-comic-book-day/
Red Giant provides news and updates at the following online locations.
http://redgiantentertainment.com and on https://www.facebook.com/RedGiantEntertainment
ABOUT RED GIANT ENTERTAINMENT INC.
Red Giant Entertainment Inc. (OTCQB: REDG) is a Nevada corporation that specializes in intellectual property (IP) development for multiple media platforms and transmedia propagation. The cornerstone of this development is based around the more than three dozen online and print graphic novel properties in various stages of production as well as the cast of thousands of characters from those series. These properties have a readership that numbers in the millions globally. Some of these properties are actively in development into other media such as movies, video games, television, novels, toys, apparel, applications, etc. through either direct production or licensing agreements.
Forward Looking Statements
This press release may contain "forward-looking statements." Any statements that are not statements of historical fact, including but not limited to statements containing the words "believes," "plans," "anticipates," "expects," "look forward," "estimates" and similar expressions, should be considered to be forward-looking statements. Actual results may differ materially from those indicated by such forward-looking statements as a result of various important factors, to include acquisition, production, marketing, distribution, competition with related patent, trademark and license issues involving contractual obligations and concessions. The Company does not assume any obligation to update any forward-looking statements to reflect events or circumstances after the date of this press release, except as required by applicable law. The Company files annual, quarterly and current reports, proxy and information statements and other information with the Securities and Exchange Commission. This press release should be read in conjunction with all of the reports that the Company has previously filed with the Securities and Exchange Commission for financial and other information about it. The references to the websites http://redgiantentertainment.com and www.facebook.com have been provided as a convenience, and the information contained on such websites is not incorporated by reference into this press release.
Company Contact:
Red Giant Entertainment Inc.
877-904-7334

Investor Relations Contact:
I.M.I.
(702) 396-1000
Email Contact


Copyright @ Marketwire
Page: 1
Related Keywords:
Toys, Children, Gaming, Movies & Music, Movies by Genre, Marketwire, Inc., Film, Television, Games, Lifestyle, Game Technology, Entertainment, Other,
---