Kii Releases Game Cloud Service for Mobile Game Developers and Studios; Launches $10K "Kii to Unity Game Contest"
Game Cloud Includes Integration with Unity Engine, Powerful Cloud Backend, Customizable Game Analytics, Monetization Channels, User Management & Global Publishing Services
(January 28, 2014)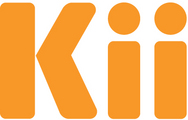 SAN MATEO, CA and TOKYO, JAPAN -- (Marketwired) -- 01/28/14 -- Kii, an end-to-end partner for mobile developers, today announced the official launch of Game Cloud, its new mobile backend platform service for developers and gaming studios to build, distribute, and monetize their games. Ideal for games of all genres, especially Unity based games (through Kii's integrated Unity SDK), Game Cloud enables developers to turn their game ideas into full-fledged businesses with out-of-the-box services that include cloud backend, player management, social integrations, usage analytics, monetization channels, and publishing/promotion in China and Japan, the largest and best monetized markets respectively for mobile games.
Game Cloud represents Kii's focus to become the leading backend service for developers who want to build mobile games for a global audience. To learn more about Game Cloud, visit: http://en.kii.com/develop/gamecloud.
As part of that focus, Kii is also announcing "Kii to Unity Game Contest," a mobile game development contest with a $10,000 cash prize. New games created in Unity using Game Cloud services submitted by Monday, April 28, 2014 at 5:00 p.m. PT are eligible to win. In addition to the cash prize, the winner will get one year for free Kii to China distribution service. The five finalists will enjoy promotion on Kii's blog and Twitter. Full details to the contest are available on the Kii blog: http://blog.kii.com/?p=2488.
"We're doubling down on the huge gaming development and distribution opportunities in mobile. According to industry analysts, Asia and Europe combined could take more than 80 percent of the global revenue share for mobile and online games - a market projected to be $60B by 2017," said Masanari Arai, founder and CEO, Kii. "Our Game Cloud service is best positioned as the platform for both independent developers and gaming studios who not only want to build games for global audiences, but also want to succeed in Asia. Developers who don't capture this market of Asian mobile gamers will miss out on a huge growth opportunity."
Game Cloud features:
Cloud based user and data management: Developers can use Game Cloud to handle player log-ins and store data and objects in key value store.
Most common "middleware" components: social integration, push, geo-location are used by most games and available out of the box with Game Cloud.
Customizable analytics for mobile games: Game Cloud analytics enable game developers to create and monitor custom metrics unique to their game that help them understand player behavior to optimize game experience and monetization.
Globally distributed backend: Developers can deploy games on Game Cloud hosted in US, Japan or behind China's "Great Firewall" to ensure stable, reliable app performance.
Monetization channels: Developers can tap into Kii's multiple ad networks and start monetizing on their mobile game from day one with the Kii Ads SDK.
Expanded distribution services for China and Japan: Through Kii to China, developers can distribute their games to the world's largest smartphone market; through Kii's handset and carrier partnerships in Japan, they can also distribute their Unity-based games to the world's best monetized mobile gaming market.
"Kii provides a solid foundation and a very complete solution for developers to create engaging games with scalable and easy to manage backends," said David Helgason, CEO, Unity Technologies. "Mobile game developers love what they do, and they want to create successful games. We're excited to see how a $10,000 cash prize and free distribution to China will motivate them even further."
More full contest details, visit: http://blog.kii.com/?p=2488
About Kii:
Kii provides end-to-end partnerships to mobile developers who want to maximize revenue, gain global distribution, and turn their apps into full-time businesses. It offers a unique combination of cloud technology and distribution services, along with an early stage investment partnership fund designed to help mobile app developers monetize and grow their business, and marketing/distribution in Japan, China, and many other large mobile markets. Led by innovators in mobile and cloud-related technology, Kii is headquartered in Tokyo, Japan with offices in San Mateo, California, Hong Kong, and Shanghai, China For more information please visit us at http://www.kii.com or follow us on Twitter @kiicorp
Contact:

Zach Servideo and Vanessa Camones
theMIX agency for Kii
Email Contact


Copyright @ Marketwire
Page: 1
Related Keywords:
Gamers, Communications, Web, Smart Phone, Blogs/videoblogs, Social Media, Management, CEO/CFO, Game Development, Marketing/Distribution, Management, Business, PDA/Smartphone, China, Japan, Hong Kong, Marketwire, Science, Game Technology, Business, Online Games, china, Gamers, Other,
---