Kii Adds A/B Testing to Its Mobile Backend to Help Developers Build and Grow Apps and Games
New Product From Leading Mobile Backend Provider Enables Developers to Run Experiments to Optimize Their Apps and Games Across iOS, Android and Unity
(March 05, 2014)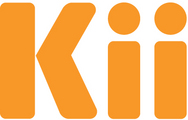 SAN MATEO, CA -- (Marketwired) -- 03/05/14 -- Kii, an end-to-end mobile backend provider, today announced the launch of its A/B Testing product. With the introduction of Kii A/B Testing, mobile app developers can now turn to one unified platform to help them navigate their way throughout the entire mobile lifecycle.
Available as a part of platform and standalone service, Kii A/B Testing is built specifically for iOS, Android and Unity apps, and enables developers to run simple or complex experiments. It enables optimal variations to go live in one click. Developers can roll out variations to groups of users, and then analyze their behavior to optimize engagement, retention, and, ultimately, monetization opportunities.
A/B testing is the latest addition to Kii's full stack mobile backend, which already includes data and user management, social integration, geo-targeting, analytics, and push services. Developers struggle with using disparate platforms and have to depend on managing multiple vendors and software development kits (SDKs) in order to bring an app to market and see it through the entire lifecycle. With the addition of A/B Testing, Kii is solving this challenge by providing developers with everything they need to turn their app ideas into global businesses.
"Mobile developers are looking for tools not just to build apps but also to optimize and ultimately monetize their apps," said Masanari Arai, Co-Founder and CEO of Kii. "Our A/B Testing product is especially important because it truly enables data-driven growth for mobile apps and games."
Signing up for the Kii A/B Testing product is free as the service is part of the existing platform.
To learn more about Kii A/B Testing, including feature descriptions, and sign-up information, visit http://en.kii.com/optimize/ab-testing. For more information on Kii visit www.kii.com.
ABOUT Kii:
Kii provides end-to-end partnerships with mobile developers who want to maximize revenue, gain global distribution, and turn their apps into full-time businesses. It offers a unique combination of cloud technology and distribution services, along with an early stage investment partnership fund designed to provide mobile app developers with products monetization, accelerated growth, and marketing/distribution in Japan, China, and many other large mobile markets. Led by innovators in mobile and cloud-related technology, Kii is headquartered in Tokyo, Japan with offices in San Mateo, California, Hong Kong, and Shanghai, China and today employs more than 100 engineers and business professionals around the world. For more information, please visit them at http://www.kii.com or follow us on Twitter@kiicorp
PR Contact (For Kii):
North 6th Agency
212.334.9753
kii@n6a.com


Copyright @ Marketwire
Page: 1
Related Keywords:
Mac, Android, China, Japan, Hong Kong, Marketwire, Science, Computer Science, Business, china, Business Professionals, Other,
---