Game Boy Advance Titles to Join Wii U Virtual Console Roster Starting Next Week
Classics from the Mario & Luigi, Metroid, Kirby and Yoshi's Island series kick off the Game Boy Advance offerings coming to Nintendo eShop for Wii U
(March 26, 2014)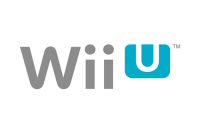 WINDSOR, UNITED KINGDOM -- (Marketwired) -- 03/26/14 -- Back in 2001, Nintendo delivered the next generation of portable entertainment in the shape of Game Boy Advance, a 32-bit handheld console with an intuitive design and a host of memorable titles. To celebrate some of the classic gaming moments delivered by this handheld gem, Nintendo will begin releasing Game Boy Advance titles on Nintendo eShop for Wii U Virtual Console starting next week, allowing fans and newcomers alike to enjoy some of gaming's greatest highlights on the living room TV or on their Wii U GamePad. In addition, Restore Points that save progress during gameplay and Miiverse connectivity both offer new features when enjoying these classic games.
A selection of GBA titles will be coming to Wii U from 3rd April, with a few of gaming's most renowned characters kicking off the roster.
On 3rd April, three very different titles comprise the initial launch line-up:
-- Advance Wars (GBP 6.29) is a critically acclaimed turn-based strategy game, in which you must lead your Commanding Officers to victory. Take control of ground, air and naval forces and face enemies across more than 100 battlefields, tackling a range of terrains and weather conditions. -- Mario & Luigi: Superstar Saga (GBP 6.29), the first game in the Mario & Luigi series is a zany, action-filled role-playing game, which lets you control both of these stars simultaneously and take part in turn-based battles. Mario and Luigi must work together to explore the vast lands of the Beanbean Kingdom and defeat the evil witch who has stolen Princess Peach's voice. -- Metroid Fusion (GBP 6.29) offers classic bounty hunter, gun-toting action but with an added twist: hero Samus Aran has been attacked by a deadly parasite! Cured by Metroid DNA, Samus is bestowed with unique new powers, and sets out on a quest to hunt down and face the mysterious 'SA-X'. Metroid Fusion combines an engaging original story with intense platform action in classic Metroid series style.
Two more great titles follow on 10th April:
-- In Kirby & The Amazing Mirror (GBP 6.29), there is not just one Kirby but four, with the powerful pink hero splitting into different coloured copies of himself! Together they must restore harmony to Dream Land, sucking up foes big and small along the way. Seek out the hidden collectibles in-game which can alter the appearance of Kirby - all part of this wacky, fun-packed adventure! -- Before he branched out his business to more recent systems, Wario first set up shop on Game Boy Advance in Wario Ware Inc.: Minigame Mania (GBP 6.29). From 10th April, join Wario and experience a dizzying whirlwind of over 200 minigames, each one simple but played at lightning fast speed.
On 17th April blast to unthinkable speeds and try your hand at mystical role-play:
-- F-Zero: Maximum Velocity (GBP 6.29) launched on Game Boy Advance with supersonic force, where descendants of famous stars from F-Zero put their driving skills to the test in 10 brand new, high-speed hovercraft, and 20 different courses and four difficulty levels to master. From lowly rookie to F-Zero champion, face deadly tight turns, gravity- defying jumps and stomach-churning speed boosts on the road to success. -- In the epic role-playing adventure Golden Sun (GBP 6.29), evil is slowly covering the world, with the forces of darkness pursuing the lost art of Alchemy. Alongside trusty companions, use weaponry, magic and a host of elemental creatures to return peace to this mystical world.
And on 24th April an epic 'egg-stravaganza' awaits:
-- In Yoshi's Island: Super Mario Advance 3 (GBP 6.29) the evil Kamek attempts to kidnap the baby Mario brothers, leading to the heroic Yoshi stepping in to save the day. With Baby Mario on your back, traverse a beautiful crayon-illustrated world filled with fiendishly designed levels to defeat Kamek and his master, Baby Bowser!
Relive some of your old Game Boy Advance favourites this April on Wii U, and keep an eye out for further releases in future months. To catch a reminder of what lies in store with the above titles for April, a new Wii U Virtual Console trailer can be viewed here.
For further details:
Wii U website http://wiiu.co.uk
Wii U (UK) on Facebook http://facebook.com/WiiU.co.uk
Nintendo UK on YouTube http://www.youtube.com/NintendoUK
Nintendo of Europe on Twitter https://twitter.com/nintendoeurope
Nintendo UK on Twitter https://twitter.com/nintendouk
Nintendo UK Store http://store.nintendo.co.uk/
(i)Depending on the Wii U hardware pack you own and your use of it, an additional storage device may be required to download software from Nintendo eShop.
About Nintendo:
The worldwide pioneer in the creation of interactive entertainment, Nintendo Co., Ltd., of Kyoto, Japan, manufactures and markets hardware and software for its Wii U™ and Wii™ home consoles, Nintendo 3DS™ and Nintendo DS™ family of portable systems. Since 1983, when it launched the Nintendo Entertainment System™, Nintendo has sold more than 4.2 billion video games and more than 669 million hardware units globally, including the current-generation Wii U, Wii, Nintendo 3DS, Nintendo DS, Nintendo DSi™ and Nintendo DSi XL™, as well as the Game Boy™, Game Boy Advance™, Super NES™, Nintendo 64™ and Nintendo GameCube™ systems. It has also created industry icons that have become well-known, household names such as Mario™, Donkey Kong™, Metroid™, Zelda™ and Pokemon™. A wholly owned subsidiary, Nintendo of Europe, based in Grossostheim, Germany, was established in 1990 and serves as headquarters for Nintendo's operations in Europe.
Contacts:
Nintendo UK
http://nintendo.co.uk


Copyright @ Marketwire
Page: 1
Related Keywords:
Home, Gaming, Family, online game, Family, Digital Media Software, Gaming, Game Consoles, PC Games, Germany, Japan, Marketwire, Science, Television, Games, Game Technology, Biology, Genetics, Business, Entertainment, england, Family,
---