Fiksu Indexes: App Marketing Costs Rise in April, as Competition for Downloads Slowed Among Top Ranked Apps
Smaller Marketing Budgets Surface, Fueling Increased Costs for High Value App Users
(May 30, 2014)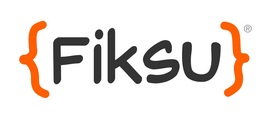 BOSTON, MA -- (Marketwired) -- 05/30/14 -- The latest Fiksu Indexes from Fiksu, Inc. (www.fiksu.com), developer of award-winning app marketing technologies, revealed an increase in app marketing costs as marketing dollars continued to pour in throughout April, especially from small and mid-sized publishers. Meanwhile, the App Store Competitive Index, which measures download volume among the top 200 ranked apps, dropped 25 percent, to 5.34M from March's 7.1M peak.
As a surge of big brand spend in the last month of Q1 dropped off, the higher costs that smaller apps and games are paying played a bigger role in April's Indexes, which reflected higher costs across the board. Fiksu's Cost per Loyal User Index rose five percent to $1.52 in April, while the Cost per Launch for Android increased 30 percent to $0.13, and iOS increased 20 percent, to $0.21. The CPI Index also saw significant lift, seeing a 21 percent increase for Android to $1.31 and 28 percent increase for iOS to $1.24.
While the App Store Competitive Index fell in April, it should be noted that this is not reflective of the broader app landscape: download volumes are simply being spread out across a wider set of apps than measured by the Index. As mentioned in the March Index, developers are continually improving the quality of their apps and app features and, as this happens, the spread of competition becomes much wider.
In addition, smaller publishers tend to emphasize high-value users in their user acquisition campaigns. This leads to higher initial acquisition costs, which are later offset by better lifetime value (LTV) metrics. This is in contrast to many big brand spenders who are often more focused on overall volumes and lower costs per acquisition.
"April was an example of marketers with apps in the lower ranks getting visibility for their marketing spend as the big brands dialed back on spending before gearing up for their summer campaigns," says Micah Adler, CEO of Fiksu. "Now is the time for mid-tier and smaller app publishers to capitalize on this lull in big brand spending and get more visibility for their marketing efforts."
For Fiksu's full analysis, visit http://www.fiksu.com/resources/fiksu-indexes#analysis.
To date, Fiksu has accumulated more than 270 billion app actions including launches, registrations and in-app purchases, as well as massive amounts of data from real-time bidding requests and mobile advertising networks. Additionally, Fiksu has also driven more than 2.2 billion app downloads for its customers.
About Fiksu
Fiksu is the leading provider of mobile app marketing products that help app and game marketers reach their user acquisition goals. The company's patent-pending Programmatic Mobile Demand Platform applies intelligent technology to proprietary big data to master ALL the challenges of mobile advertising -- including tracking, optimization, media buying and integration. This cohesive approach spans the entire mobile ecosystem and ultimately delivers the best marketing performance. Additionally, Fiksu offers FreeMyApps®, the world's largest app discovery platform where users are rewarded. Based in Boston, Mass., Fiksu is venture-backed by Qualcomm Ventures and Charles River Ventures. More at www.fiksu.com, @Fiksu, and on the Fiksu blog.
Media Contacts:
Sarah Cunningham
(781) 966-4100
fiksu@inkhouse.com

Jeremy Sacco
855-463-4578 x154
press@fiksu.com


Copyright @ Marketwire
Page: 1
Related Keywords:
Mac, Android, Marketwire, Inc.,
---