Fiksu Fuels Massive Viral Spread for Plain Vanilla's QuizUp App
With Over 10 Million iPhone Users, QuizUp Sees Rapid Growth With Fiksu
(March 06, 2014)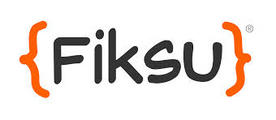 BOSTON, MA -- (Marketwired) -- 03/06/14 -- Fiksu, Inc. (www.fiksu.com), developer of award-winning app marketing technologies, today shared the unprecedented success of its work with mobile games industry leader, Plain Vanilla and their hit game app, QuizUp. Using Fiksu's platform as one of many initiatives within the overall launch campaign, Plain Vanilla's QuizUp became the "fastest growing iPhone game in history."
Since the initial launch, QuizUp has experienced unprecedented success including:
Took the top spot overall in the App Store in less than a week
1 million users gained in eight days, 3.5 million in three weeks, and more than 10 million to date
Achieved an incredible ratio of 10 organic users for every paid download -- a rate 20 times the industry average during their first week on the charts
Within a month of launch, secured 5.5 million registered users who spent an average of 35 minutes a day playing
"We knew in order to break through the 'tough to crack' mobile trivia games category, we had to pair a great product with a great marketing plan," said Neal Ostrov, chief marketing officer, Plain Vanilla Games. "Our marketing partnership with Fiksu gave us the promotional boost we needed to not only succeed but to dominate the games app category. A position we didn't expect to realize in such a short timeframe."
To realize such a success, Plain Vanilla and Fiksu implemented a strategy designed to grow the user base. Plain Vanilla knew that finding users with the highest propensity to invite friends would give them the greatest return on their marketing spend; hence they built virality into the app. In addition, they leveraged Fiksu's deep expertise in marketing analysis, consulting and vetting of various ad networks, to get a better sense of where the volume opportunity lay. They also consulted Fiksu reporting and dashboards to understand where the best potential is for scale, quality traffic, and low CPIs.
"The partnership between Fiksu and Plain Vanilla has proven to be highly successful in generating growth opportunities that will become the gold standard for those that follow," said Craig Palli, chief strategy officer, Fiksu. "We are proud to see such stellar results and to help our partners capitalize on this burgeoning opportunity in app marketing."
Fiksu also tested a variety of advertising channels, mainly video, banner, real time bidding (RTB), interstitial, and text ads. Video and interstitial traffic proved to be very efficient, and RTB delivered very strong click-through rates of around 5.6 percent. Over time, Fiksu allocated a larger share of budget to those sources to maximize the overall effectiveness of the campaign.
For more information on Plain Vanilla's success with Fiksu visit:
http://www.fiksu.com/resources/case-studies-and-quotes/quizup.
About Fiksu
Fiksu is the leading provider of mobile app marketing products that help app and game marketers reach their user acquisition goals. The company's patent-pending Programmatic Mobile Demand Platform applies intelligent technology to proprietary big data to master ALL the challenges of mobile advertising -- including tracking, optimization, media buying and integration. This cohesive approach spans the entire mobile ecosystem and ultimately delivers the best marketing performance. Additionally, Fiksu offers FreeMyApps®, the world's largest app discovery platform where users are rewarded. Based in Boston, Mass., Fiksu is venture-backed by Qualcomm Ventures and Charles River Ventures. More at www.fiksu.com, @Fiksu, and on the Fiksu blog.
Copyright @ Marketwire
Page: 1
Related Keywords:
Mac, OS9, OSX, Marketwire, Inc., Apple Computer, Game Technology,
---