Apptigo International Expands Portfolio of Social Games & Mobile Apps With Acquisition of Four 6K Games
(August 07, 2014)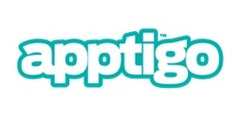 MIAMI, FL -- (Marketwired) -- 08/07/14 -- Apptigo International, Inc. (OTCBB: APPG) (OTCQB: APPG), a non-conforming, highly creative agency and mobile app developer, today announced that it has acquired four social game concepts and related intellectual properties from 6K Games, a digital media company specializing in the design, development and commercialization of single and multiplayer social Facebook games that connect and entertain people through fun, fresh and competitive gameplay.
The game concepts acquired by Apptigo in the transaction include "Prehistorik Olympics," "Newton's Apple," "Social Trivia Chat" and "Social World" -- the first three are currently available in beta gameplay on Facebook and the fourth, Social World, is in the advanced development stage. Apptigo intends to apply its wildly creative vision and technological powers to each of the game concepts to fully capitalize on 6K's animation, graphics and proprietary built-in features. As a result, the Company expects to transform the concepts from really cool games into jaw-dropping, head-turning, totally addictive interactive entertainment adapted to both online and mobile gaming platforms.
"We are thrilled to welcome 6K Games' engaging social gaming concepts to the Apptigo family and believe they represent ideal concepts for cross-platform development and delivery as social gaming apps on both iOS and Android mobile devices," stated David Steinberg, Co-Founder, President and Chief Creative Officer at Apptigo. "All of 6K's original concepts feature their own instant messaging systems and clever, animated emoticons, creating highly engaging, interactive gameplay aimed at both veteran and casual gamers who crave skill, fun and strategy. They are great complements to Apptigo's growing portfolio of online and mobile apps and, once we have completed 'Apptigo-izing' them, should prove to be popular with social and casual gamers of all sizes, IQs and ages."
Pursuant to the terms of the Intellectual Property Purchase Agreement, Apptigo acquired all rights, title and interest to four 6K Games' and related IP in a stock-only transaction. For further details regarding the terms and conditions of the acquisition, please refer to the related Form 8-K to be filed with the U.S. Securities & Exchange Commission in connection with this asset acquisition.
About Apptigo International, Inc.
Founded in 2012 by the forward-thinking, creative minds behind such notable brands as Ruthless & Toothless, Absolut Vodka, Carnival Cruise Lines, Minute Maid and Renault, among many others, comes Apptigo International. The first app in Apptigo's portfolio, which was introduced to market in June 2014, is SCORE™, an interactive dating game that allows people to determine their compatibility through answering entertaining and engaging questions. In a slightly crazy, fun and lighthearted way, SCORE gets down to asking the questions that get to the heart of what people have in common. For more information about the Company, please visit www.apptigo.com.
Forward-Looking Statements
This news release may contain forward-looking statements. Forward-looking statements are indicated by words such as "expects," "intends," "anticipates," "believes," "forecasts," "plans" and similar expressions. These forward looking statements are based on our current expectations and actual results could differ materially. Our ability to achieve the results anticipated in such forward-looking statements is subject to risks and uncertainties, including, without limitation, our ability to successfully centralize and consolidate various support functions, operating results, market acceptance of our solutions, strong brand recognition and other risks detailed from time to time in our reports filed with the Securities and Exchange Commission. These forward-looking statements are made in accordance with the "safe harbor" provided by the Private Securities Litigation Reform Act of 1995 and no assurance can be given that the future results that are the subject of such forward-looking statements will be achieved. The Company undertakes no obligation to publicly update or revise the forward-looking statements, whether as a result of new information, future events, or otherwise.
For More Information:
Contact Apptigo
844-277-8446


Copyright @ Marketwire
Page: 1
Related Keywords:
Gaming,Family,online game,Family,Gamers,Gaming,Mac,Android,USA,Marketwire, Inc.,Sports,Game Technology,Entertainment,Olympics,Family,Gamers,Other,
---