Animal Jam Doubles Revenue Year-over-Year, Surpasses 20MM Registered Users
Further Growth Through Language Localization and Continued Focus on Target Audience
(May 22, 2014)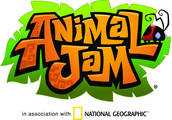 SALT LAKE CITY, UT -- (Marketwired) -- 05/22/14 -- Animal Jam, a playground on the web for kids who love animals and the outdoors, today announced revenue growth of 100% year-over-year, along with 250K daily average users (DAU) and an average gameplay session time of more than one hour. Animal Jam has more than 20MM registered users in over 150 countries and provides a fun, safe and educational playground for kids to learn about the natural world while playing with friends.
Animal Jam offers an online world where kids can personalize their gameplay experience, socialize with other players around the world, and discover real-world animals through the vast multimedia resources made available through association with National Geographic. Animal Jam is succeeding in the playground by rethinking the best experience for its target market: children aged 6-11.
Animal Jam has become the leader in collaborative social game play that intersects with the sciences. Through real world conservation activities, promotion of online safety, and a fun approach to STEM (Science, Technology, Engineering and Math) education, Animal Jam immerses players in content that encourages personal and social development in a safe space.
"Our goal is to provide the world's biggest and best online playground for kids, while inspiring them to explore and protect their natural world offline," said Clark Stacey, co-founder and CEO of Smart Bomb Interactive. "It's rewarding to know that parents choose Animal Jam over other educational games, and we'll continue to work hard to make their children's time in our world fun, stimulating, educational and safe."
Animal Jam has recently been localized in French, German, and Portuguese, with additional languages and territories launching later this year. Animal Jam's safety and moderation teams offer localized support and in-game moderation, ensuring the protection of its players worldwide.
CEO Clark Stacey will be a featured speaker at Casual Connect Asia, held May 20-22, 2014 at the Shangri-La Hotel in Singapore. The conference will provide educational resources and community support for those involved in creating games for the mass-market consumer. Stacey's presentation will focus on what it takes to succeed in the U.S. kids market, particularly during the ongoing shift from PC to mobile devices and tablets.
Stacey will discuss Animal Jam revenues and growth, and will unveil the first prototype of Animal Jam in mobile form, slated to launch worldwide on mobile devices in Q4 of this year.
To explore Animal Jam, visit www.animaljam.com.
Follow Animal Jam on http://www.facebook.com/PlayAnimalJam and http://www.twitter.com/PlayAnimalJam.
About Animal Jam
Take on the role of your favorite animal and get ready to Play Wild! Your animal avatar can explore the massive land of Jamaa, from Coral Canyons to Bahari Bay, while making new friends, participating in fun parties and customizing your own den. Discover awesome facts about the plants, animals and natural wonders around you. National Geographic Animal Jam is an online virtual playground for children who love animals and the outdoors, and is the result of an ongoing creative collaboration between Smart Bomb Interactive and National Geographic. With the goal of providing a fun, exciting and safe environment for kids to play online, National Geographic Animal Jam also inspires kids to explore and protect the natural world outside their doors.
About Smart Bomb Interactive
Smart Bomb Interactive is a Salt Lake City-based development studio whose mission is to combine talent, tools and fun. Founded in 2003 by video game industry veterans, Smart Bomb Interactive has since grown to include parents, educators, online safety experts and children's media professionals. The company creates interactive entertainment for families with an emphasis on substance and safety. Smart Bomb Interactive is privately held, with Series A funding from Signal Peak Ventures. For more information, visit http://www.smartbombinteractive.com.
CONTACT:
NAME: Nicole Britton
PHONE: (603) 978-4561
EMAIL: nicole@knock2x.com


Copyright @ Marketwire
Page: 1
Related Keywords:
Gaming, Internet, online game, Children, Parents, Family, Computers/Home Office, Communications, Gaming, Digital Toys, Web, Tablets, Speakers, tablet, Games, Tablet, Children, Educational, Video, USA, Singapore, Marketwire, Science, Internet Technology, Game Technology, Entertainment, Children, Parents, Other,
---